German-born Dietrich Lasa immigrated in 1985 to Australia to join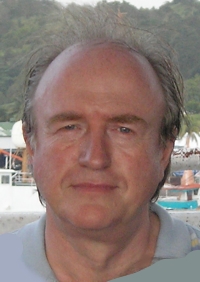 the Queensland Symphony Orchestra as a string player. In 1993 he started a violin retail outlet from his garage under the name of 'String Connection' that was later renamed to 'Animato' after moving in January 1996 into business premises on Musgrave Road in Red Hill, Brisbane. Animato grew quickly to become one of Australia's largest string instrument specialists.
A restructuring of the business in 2010 led to the creation of the company Designed in Italy Pty Ltd that includes two departments, namely a wholesale department for bulk purchasers and its acquired retail department, slightly renamed to 'Animato Strings.'
This website serves the needs of 'bulk purchasers.' If you consider yourself to act as (or on behalf of) a bulk purchaser you may be eligible for substantial discounts and convenient payment terms. You are invited to apply for a bulk discount by registering here.